Referral Program
Refer a friend to PK Consulting, Inc. between January 1, 2022 — July 31, 2022, for a chance to win an Apple iPad (9th Generation)!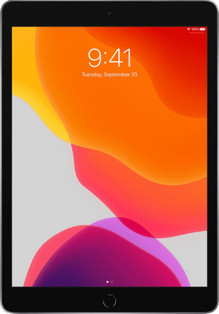 This is how the contest works:
Call Mary Ann Foster (678-871-6659) or email (referrals@pk-consulting.com) with your referral's information. You may also fill out the form below.
One of our team members will call to schedule an appointment with your referral.
Once an appointment is scheduled,

PK Consulting will give you a $25 Visa Gift Card or donate $25 to your favorite charity.

When your referral becomes a client and spends at least $1000 with PK Consulting,

you will receive an additional $200 Visa Gift card or we will donate $200 to your favorite charity

. Also, the new client will receive $100 off their purchase and

your name will be entered into the contest to win a Apple iPad tablet!
What makes a good referral for PK Consulting?
Answer: A business owner who has 5 - 50 PCs and is worried about any aspect of their business technology. A company that needs help with their network, data backups, security, email server or is just interested in a second opinion on their current set-up. We service areas throughout metro Atlanta. If you have a friend or associate in need, please pass our information along or call us and we'll reach out to them. We promise to treat your referrals with the utmost care and guarantee no high-pressure sales tactics. We look forward to hearing from you!

By recommending partners, associates, or professional contacts, you can help them enjoy worry-free IT and reap some rewards for yourself.

Save a colleague from their IT worries by entering their contact information in the form below.